Community Relations
GRU remains committed to the betterment of our communities through involvement and investment. Through FY15, GRU has contributed $76,000 to aspiring local engineering students through the Brighter Tomorrow Scholarship Program, and more than $150,000 to Joseph Williams Elementary School – GRU's adopt-a-school – through the annual benefit golf tournament.

When people hear investment they often think of physical assets, but we also need to invest in employees in terms of training, and we have to invest in the community. If we are going to be a community utility, we have to act like a community utility.
Ed Bielarski, General Manager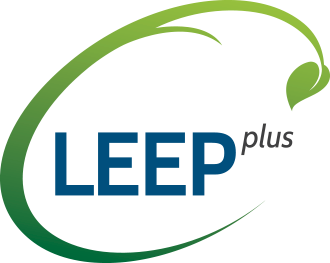 8 Years
Since 2007, GRU's Low-Income Energy Efficiency Program (LEEPplus) has helped enhance the quality of life of low-income customers through free energy-efficiency upgrades and homeowner education. These upgrades and personalized in-home training have resulted in lower electric bills, improved comfort and greater ease of energy use management.
People Helped
Thus far, LEEPplus has impacted the lives of 1,317 customers.
$ Value
On average, the program provides $3,800 in upgrades, performed by GRU's LEEPplus Partnering Contractors. Participants see significant long-term savings through an average 13.9 percent energy use reduction.
Sweetwater Wetlands Park
Developed by GRU in partnership with the City of Gainesville Public Works Department and several state agencies, Sweetwater Wetlands Park opened to the public in June 2015. Home to a variety of native plants and animals, the thriving 264-acre park restores the natural sheetflow of water from the Sweetwater Branch to Paynes Prairie, allowing GRU to meet water quality regulatory standards and providing enhanced treatment for GRU reclaimed water.
Depot Park
Positioned to become the "Central Park of Gainesville" upon its completion, ground was broken on Depot Park in September 2015. The park will feature nature trails and a landscape formed by wetland vegetation and stormwater ponds. During the nearly two decade remediation phase of the project, GRU and partner organizations excavated and disposed of more than 255,000 tons of dirt and treated approximately 123,000,000 gallons of groundwater.